1/48th Scale Model Plane Replica Decals!
Posted by jmuma on Jan 13, 2018 in Featured, Scale Model Waterslide Decals | 0 comments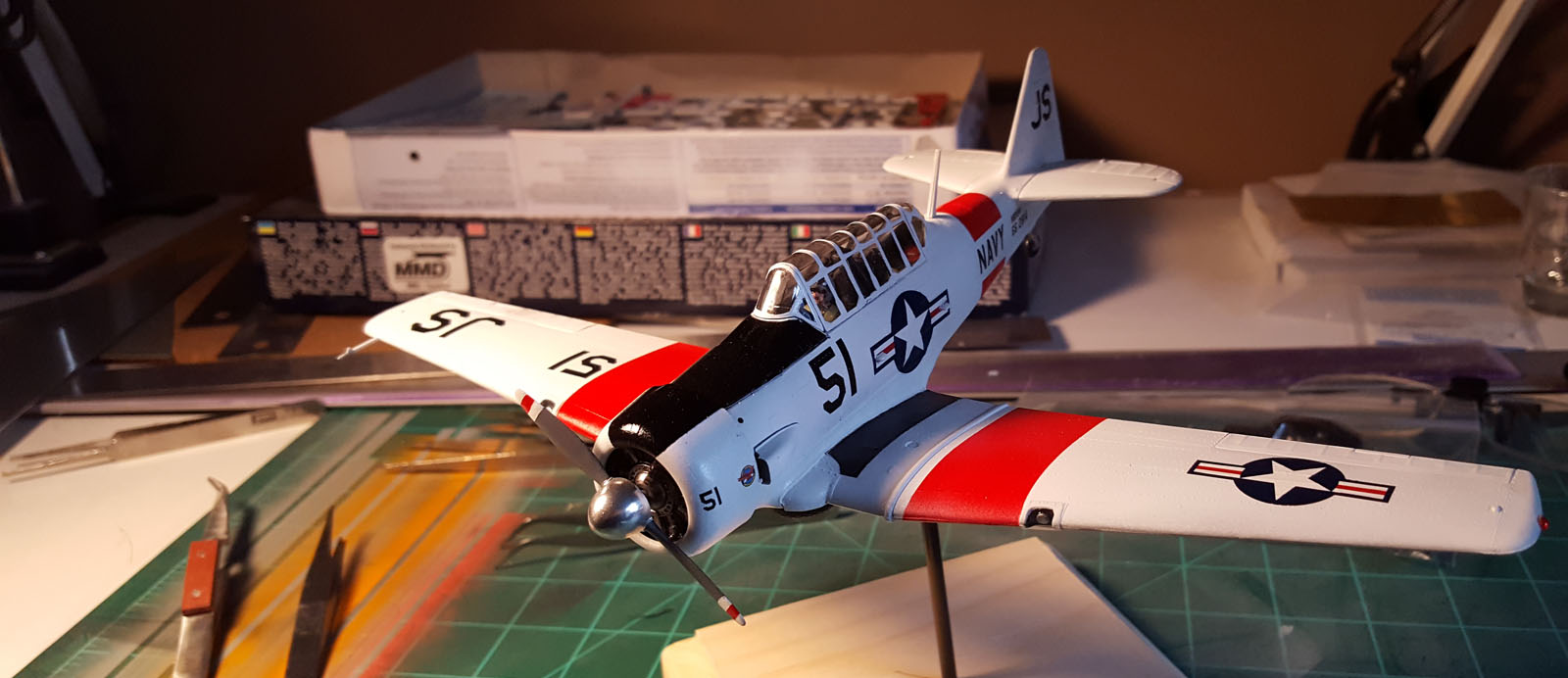 Check out this build by one of my customers.  It is a 1/48th scale model plane T-6 Texan (Harvard II) replica.  There were a few modifications done to the Revell T-6 kit to accurately portray the real deal.  The owner of the plane and the model builder are both members of the Local EAA Chapter of Warbirds in Cincinnati, Ohio.
"Your decals worked great, even on the challenging rivet-rich surface of this plane. (I used the stars and bars from the kit, and regretted it…they are very thick in comparison)." – Barry