Custom bicycle frame waterslide and motorcycle waterslide decals can be designed and printed by us here at Bedlam Creations.  We can help you restore old frames and parts or create new artwork for a production or custom one off bicycle or motorcycle design.  Custom waterslide decals are be printed in many colors including white, metallic gold and metallic silver.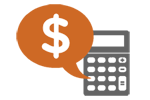 If you are interested in pricing, please request a quote and we will get right back with you.
Below are a handful of custom headstock waterslide decals that we produced for customers all throughout the world.