Custom miniature gaming waterslide decals are the final step into making your 40k Warhammer, Warhammer Fantasy, Battletech, Flames of War, or any other gaming miniature you want.  These waterslide decals are printed on thin transparent film with opaque ink that will show up on the darkest of paint schemes. Create your own custom artwork or let us help you design.  Even if all you have a photo or a sketch or and idea we can work from there.  Don't forget up our online store for stock number, letter, checker, stripe and other waterslide decals.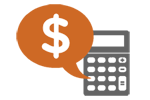 If you are interested in pricing for some custom waterslide decals, please request a quote and we will get right back with you.
Here are some pictures from our customers of waterslide decals applied to miniature gaming figures.