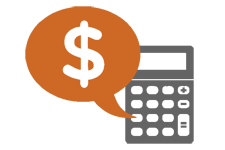 Bedlam Creations can create custom waterslide decals, vinyl die-cut decals, and provide graphic design services. Which service would you like to request a quote for?

Request a vinyl die cut decal quote. Vinyl die cut decals are cut to a specific design that can be created from a picture, logo, design.  We do not print vinyl decals, only die cut so we are limited to solid colors.  We can process up to three separate c...
Request a custom waterslide decal quote. Waterslide Custom waterslide decals are printed using Thermal Resin ALPS or a Toner Based Laser printing method. They are printed on very thin transparent waterslide decal film. These waterslide decals are not ...