This blog features our customers finished applications and projects.  If you have order waterslide decals from us and have pictures of your finished work we would love to see them and do a featured article for you on your website.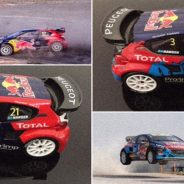 These are awesome 1/43 scale Peugeot rallycross replicas created by Tristan North using Bedlam Creations waterslide decals.  Tristan came to me with a word file and some low resolution graphics.  Based off from the sizing he supplied for each of the decals along with the quantities we were able to help him out with his project.  ...
read more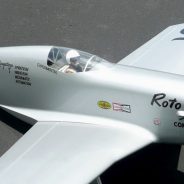 This Roto-Finish build was done by George Miller a customer of ours. A lot of man hours went into the creation of this model plane. If you would like to read more information on the project there is a great article and more pictures at the link below. We are happy to be able to add these pictures to our showcase. All of the waterslide decals shown where provided by Bedlam Creations.    ...
read more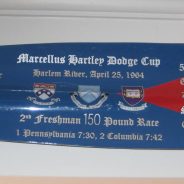 With the ability to apply waterslide decals to almost any surface the applications are endless.  You can create your own award or plaque to honor a special event or a special person.  Waterslide decal can be applied to wood, metal, plastic, rock, glass and any other ridged surface. The picture shown above was from a customer of ours who wanted to honor the rowing team he was on.
read more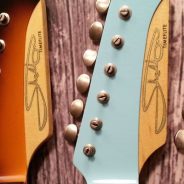 Over the years Bedlam Creations has transitioned from mainly doing just decals for scale modeling into a range of decals which includes waterslide guitar headstock decals.  There a many skilled guitar luthiers that design and build beautiful guitars and we are fortunate to be able to offer them quality waterslide decals to finish off there piece. The guitars in the picture shown above were built by Shelton's Guitars.  They started purchasing waterslide decals from us back in 2015 for there new line of guitars.  You can find out more...
read more